Analisi della letteratura sul Triage infermieristico in Pronto Soccorso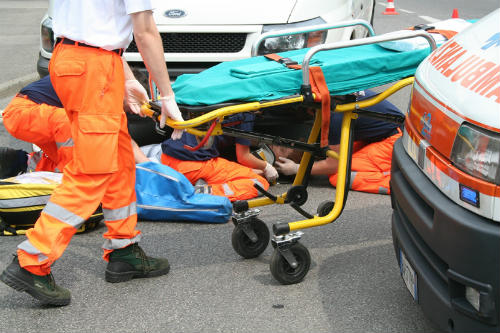 Aim of this work is to analyze the different models applied Triage and known nationally and internationally, according to two different perspectives. The !rst objective is to try and describe the main features of the different systems. The second objective concerns the analysis of the role of knowledge, training and experience to support the nursing triage decisions by ascertaining whether one or the other characteristics are relevant to the evaluation process.
Method. The consultation of bibliographic databases, including PubMed, Chinal, has focused on time to research the implementation of guidelines, published between 2003 and 2008 in the original language. Data analyzed. We analyzed 127 articles on the validity and reliability of the Triage Nurse. Conclusion. A review of studies shows no signi!cant differences in the various systems of triage for admission of patients in the higher levels urgent. Clearly the lack of internationally recognized guidelines of the situations covered in the codes of lesser gravity, namely the level four and !ve, or green and white in the codes used in Italy. Key words: triage, emergency department, emergency nurse practice, Manchester Triage system, CTAS, ESI, ATS.
La funzione di selezione-valutazione dei pazienti all'ingresso in Pronto soccorso è essenziale a causa dell'aumento vertiginoso degli accessi di utenti con patologie non critiche. Il corretto ed ef!cace riconoscimento delle situazioni di emergenza clinica, rispetto alla totalità degli accessi al Pronto Soccorso, è questione importante, per i quali i paesi industrializzati hanno sviluppato nuovi modelli organizzativi e gestionali.
La strategia che più di ogni altra è stata utilizzata per dare risposte appropriate al massiccio af"usso di pazienti al Pronto soccorso è il triage, inteso come sistema di cernita e classi!cazione dei pazienti. La strategia di triage ha come obiettivo fondamentale il riconoscimento delle emergenze-urgenze cliniche, attraverso la messa in atto di procedure snelle, di rapida applicazione,
efficaci ed efficienti.
Negli anni '80 sono stati pubblicati i primi studi relativi a esperienze di triage infermieristico in Pronto Soccorso. Alcuni di questi studi sono divenuti la base per le attuali metodologie di valutazione del paziente durante le fasi di triage. I pronto soccorso in diverse parti del mondo, in tema di triage, applicano metodi diversi per la valutazione clinica del paziente con notevoli difformità in termini di attività e inquadramento. In Italia sono presenti realtà operative, dove non è utilizzato alcun sistema riconosciuto di triage, e realtà dove non vi è un'applicazione chiara, omogenea, validata, e strutturata di triage.
La ricerca di una tipologia di triage sostenuta da un metodo scienti!co, di veloce e facile applicazione, è una priorità riconosciuta e sostenuta a tutti i livelli, sia organizzativo come operativo.
Il metodo di Triage deve rispondere a due principi basilari: il riconoscimento immediato delle situazioni di emergenza-urgenza e l'assegnazione del paziente nell'area di trattamento più adeguata alle sue condizioni.